Invest your money and time in a certification that is worth it.
Swissnetac is an swiss network academy recognized as an official member of Cisco netacad that has been founded in 2010.
Based in Lausanne, we strive to offer a strong and high quality Cisco network training program. Our strength lies in our Cisco-certified instructors having been active in that field for several years, that truly respect the craft and share the same goal to really pass on the knowledge effectively. The length of our programs is also a major quality criteria as this field requires to assimilate complex concepts.
We offer a CCNP and CCNA training program that will allow students to acquire crucial knowledge just as well as extend their skills in network technologies. Our training program not only allows students to deepen their theoretical knowledge, but also to fully immerse themselves in the practice by having a laboratory at their disposal in order to simulate the environment in a realistic way. They will be able to bring effectively their newly acquired knowledge to the world of work.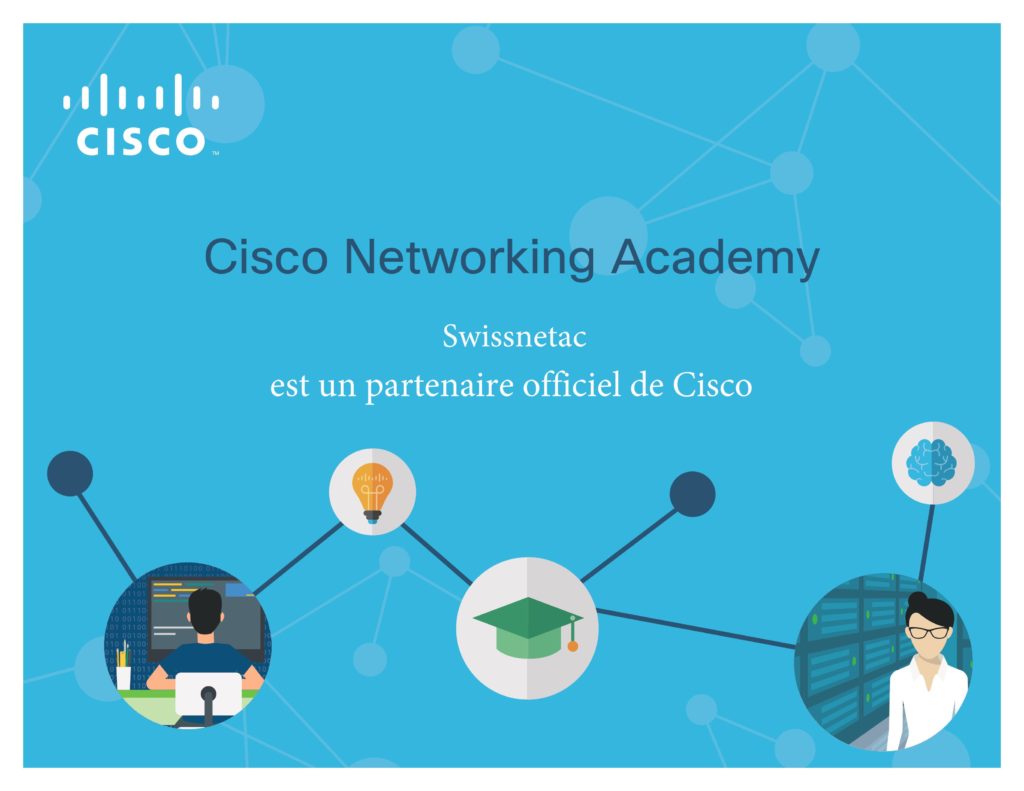 If you need anything, feel free to contact us.